DevSecOps Service
Get protected from the start and enjoy a secure journey
15Years' Experience in IT Security
Evolved into DevSecOps
DevSecOps is the infusion of a security mindset in the execution of Development Operations. Security always needs to be center align along with agile methods, automation, and DevOps practice.
We recommend getting yourself protected right from the start to meet security expectations, from Agile to DevOps to DevSecOps. The Next Evolution to put a strong focus on the needs of your IT security to figure out the best possible solutions that fit your demand.
Penetration
Manage your website security with
Dedicated DevOps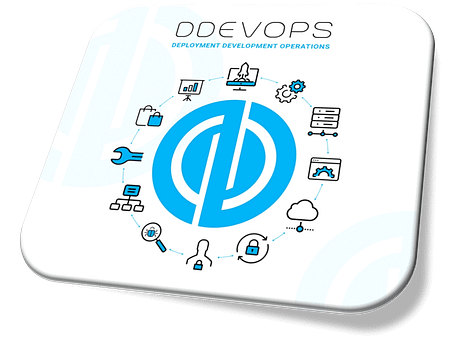 Prominent Services for IT Security
Securing Your Secucess Through DevSecOps Solution
Implementation & Response Time
Our security implementations are quick and easy to deploy, it hardly take 30 minutes to implement our security plans on top of any infrastructure along with rapid response time of 30 minutes.
Implementation & Response Time
Deep Network Inspection
The deep inspection provides a full suite of security and control, this helps to integrate protection in several ways. An automated protection control system gives you a state of the art application protection whenever you need it.
AI Network Filtering
We use two major AI techniques. Speed filter check flow of packets frequently to trigger alerts for traffic filters to check and analyze incoming hits to make rules and filter packets from transport to the application layer.
Multiple Mitigation Network
We got multiple mitigation centers to minimize the effect of attacks on the infrastructure by catching and re-routing possibly malicious traffic to mitigate on different networks.
Multiple Mitigation Network
Ultra-Fast Connection
Secure Connectivity
Data Encryption
Multiple Devices Setup
No-logs No-Restrictions policy
Offshore Privacy Protection
Virtual Private Network
Multiple Region
Dedicated IP Address
1Gbps Connection
24/7 Support

Secure and Cost-Effective
Multiple Geolocation Targets
Dynamic DNS
EDNS-client-subnet support
DDoS Protected DNS
100M Queries per month
Web Redirects
Search Engine Friendly
Flexible and Scalable
Statistics and DNS Branding
24/7 Support

Smart Application Security
Built-in DDOS mitigation
Global CDN Support
Image & Mobile optimization
Reporting and Analytics
Load Balancing
Dedicated SSL
Rate Limit & Page Rules
Protect applications, containers, VMs
Protect APIs & Microservices
24/7 Support

Enhanced Security with DDOS Protection
Built-in Web Application Firewall
Image & Mobile Optimization
Cache Analytics
Load Balancing & Dedicated SSL
Rate Limit & Page Rules
Global CDN
99.9% uptime SLA
Easy PCI compliance
SSL certificate Integration
24x7 Email and chat support
Testimonials
What do people praise about DDevOps?
Fakieheats
Zohaib Ahmed "Vantage Digital"
DDevOps is definitely one of the best solution providers for hosting services, I would rate their support as the best we have experienced, they were very quick to respond and we hardly faces any issues while working with them, most importantly their professional approach towards any request is next to none, we will definitely recommend them with high regards.
SHIPPLO
CTO "Muhammad Talha"
We were struggling for many years until we partnered up with DDevOps to manage our servers and IT infrastructure. Working with them is like having a family member who can do everything for you. I don't know how but they know what you need, exactly when you need it. I am very impressed with DDevOps.
Blue Ocean Restaurant
Zohaib Ahmed
Ddevops is one of the top hosting providers we started working with, we had some serious problems with our old host and the website started to became unstable but when we came to ddevops the services were hugely satisfied and their support is outstanding. We are very happy with the services and surely want to continue with them they are hugely recommended to anyone who is looking forward for a reliable hosting provider.
Design Intellect
Behlool Fakhruddin
I was frustrated with my current infrastructure provider, however, I still need something that could help and support me technically, luckily one of my colleagues refer me to DDevOps. I did the meeting and as a result, their solution, pricing, and technical experiences urge me to gave them a chance and I got my expectations fulfilled. I can say that I am one of the happiest customers of DDevops and want to continue with them in the future, highly recommend others. Best of luck team!!
AVIANET
Arshad Mughal "General Manager & CTO"
When you are building a high-tech cloud based project there are a number challenges, one of them is to ensure a strong DevOps team.
DDevOps offer exactly this kind of experience and expertise we seek with in our partner echo-system.
Our global experience, blended with DDevOps AWS Cloud expertise ensure us to deliver the best breed of DevOps solutions to our high value customers globally.
GOPROT SARL
CEO "Saad Chkail
A consumer internet business with a very delicate & complex IT infrastructure requires intelligence and expertise. We have invested a lot of time into building a team that can help develop the vision and found it difficult to have a partner that will provide the infrastructure needed to do so. This was our struggle for many years until we partnered up with DDevOps to manage our servers and IT infrastructure. I am very impressed with DDevOps availability from a support standpoint, they seem almost 24*7, so this is another reason we are super happy with services.