Develop
DESIGN & BUILD
A PerfectApplication
WEB AND APP DEVELOPMENT
PACKED WITH ULTIMATE FEATURES
UNIQUE DESIGN
The web design agency you select needs to understand all aspects of site creation. This could be an enterprise or a brand, e-commerce with thousands of products, few static pages, or even just a "brochure" use for a company introduction so it doesn't matter for us how big or small design you want us to make, all elements valued a lot and we make sure that your customer sees and interacts easily with slick design and comfort.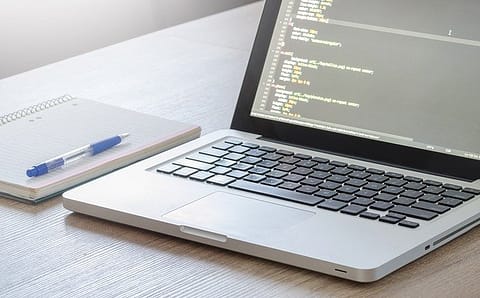 ULTIMATE DEVELOPMENT
A traditional web agency usually have the expertise to build – stylish, static or dynamic contemporary CMS with common practices, but we focused more on technology to address complex scenarios and security, either it's your e-commerce that includes various Platforms or CMS, like WordPress, Magento, Joomla, Drupal etc. or a complete customize solution, all great sites have one thing in common – technology focused plan from start to finish.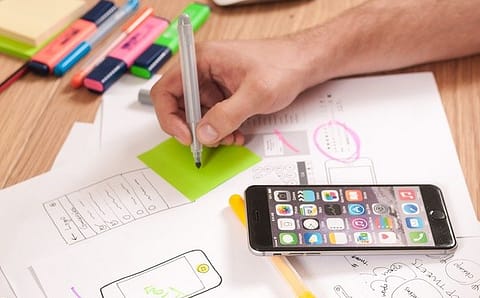 PERFECT APP
Do you want something simply elegant? like a restaurant menu, a mobile portal for business or educational apps or a mobile version of your current site? Maybe it's something more casual, like local events and festival? The most wonderful thing about the mobile app is that you can make anything you want and we will help to get this done. We not only take your ideas to create something innovative but do offer a few based on your business for more innovation.
How we works
DDevops
Implementation
01. BRAINSTORMING
First approach would be to sit down and get to know you and vision behind your application. DDevOps will discuss goals, objectives and any other important information that require to build your application.
02. PLANING
With the information collected from our first session, initial design, wireframes would be developed as discussed in brainstorming, defining layout, connections and content arrangement and time frame will be in placed.
03. DESIGN
After the initial design and frames finalized, your unique frontend will be designed to show the look and feel of your website along with initial code that require to support processing of your application design.
04. Deploy
Frontend design will continue rolling unless the final artistic concepts are approved and finalized, the designs are then coded with all the backend requirement to transformed into a fully functional website to deploy on world wide web.
Ecommerce Solution
DDevOps e-commerce solution helps startups to grow faster and growing brands to grow even faster, nearly up to twice as fast as the industry standard. We help businesses moving online, empowered startups with DevOps methodologies like CI/CD that aid in the longer run, and growing brands with technology-focused solutions for continuous deployment, development, and operations for continuous advancement so choose us for our market-leading tools, enterprise-grade hosting and uptime, and stunning support.
[rev_slider alias="home-processing-video-intro"]
DEVELOPMENT PLANS
We mainly offer three different type of development plans along with some flexibility to suits everyone's need.
Build and Deploy
Suitable for small applications
Development

Deployment

Operations

Maintenance

Minor Changes

Major Changes
Build & Support
Suitable for standard applications
Development

Deployment

Operations

Maintenance

Minor Changes

Major Changes
Build and Operate
Suitable for large applications
Development

Deployments

Operations

Maintenance

Minor Changes

Major Changes